List of best affordable Hospitals Austria.
Search and book hospitals and clinics in our list of " Best Affordable Hospitals Austria ". German hospitals are famous for delivery of high quality treatment. We make it simple to find best hospitals and clinics in Austria you are looking for.
Austria is offering a high amount of best and leading hospitals across the country. But not all of them are prepared for international patients. Actually, there are existing 5 University hospitals in Austria. Approx.: 337 hospitals in Austria. Therefore you will find the part of research typically at university hospitals in Austria as they are receiving funds from the Austrian government for. Doctors are exchanging their experiences and latest techniques at medical congresses annually.
The sterile situation at hospitals and clinics in Austria is actually very safe. Some hospitals like community hospitals or private hospitals in offers you comfortable patient rooms with international TV and well-selected cuisine. The staff is well trained and in some of the leading hospitals, they speak English. But don't worry, our service is bridging the language barriers and helps you to understand the process in the hospitals and clinics.
GermanyHealth is a premier health service provider with unparalleled performance, strong integrity and impressive track record.
We offer two options to find hospitals for your medical treatment. Visit our list of " Best Affordable Hospitals Austria " and choose the hospital or clinic you like us to get arranged. If you don't know which hospital is the best for you, just book our personal assistance service to get assistance. Most noteworthy, we focus on high-quality treatment and best possible treatment options for our clients.
List of Best Affordable Hospitals Austria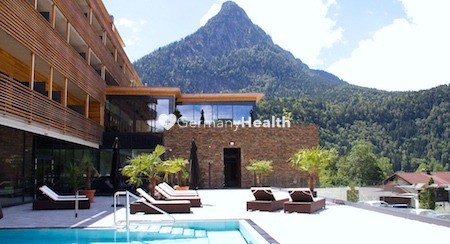 Book very simple best Rehabilitation Hospitals for orthopedics in Kufstein | Austria.