Find Best Rehabilitation Hospitals in Germany
We organize the best Rehabilitation Hospital for you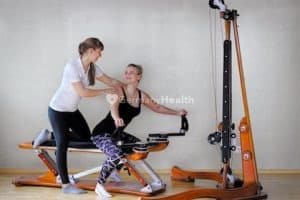 From our portfolio of best Rehabilitation Hospitals in Germany, you can find and book the best and affordable hospitals and clinics for orthopedic and neurology rehabilitation treatment and physiotherapy. As a result, the best Rehabilitation hospitals provide top-notch rehabilitation treatment and recuperation therapies. As a consequence, we make it simple to find the best and most affordable hospitals or clinics in Germany for high-quality orthopedic rehabilitation or neurological rehabilitation.
Throughout the country, the German healthcare system provides a large number of highly specialized rehabilitation hospitals for orthopedic and neurological rehabilitation and physiotherapy. However, not all of them are yet ready to accept international patients. Patients can receive rehabilitation treatments such as physiotherapy, ergo therapy, manual therapy, medical massage, lymphatic massage, under water therapies, speech therapy, and others at specialized rehabilitation centers and hospitals. Inside rehabilitation hospitals, doctors from orthopedics, neurology, and rehabilitation share their experiences.
The staff at the private centers is well trained and in some hospitals they speak German only. But don't worry, our service is bridging the language barriers and helps you to understand the process. We assist you.

Find and Book the Best Rehabilitation Hospitals in Germany
GermanyHealth is a premier health-care provider with unparalleled performance, unwavering integrity, and an illustrious track record.
We make it simple to find the best rehabilitation hospital for orthopedic or neurology rehabilitations by providing two options. Visit our list, make your selection, and contact us. There are orthopedic hospitals and rehabilitation clinics there. You can, however, select centers and hospitals for high-quality orthopedic treatment where you would like to schedule an appointment.
If you don't know which of the rehabilitation hospital is the best for you, our individual and personal assistance service helps to get most possible assistance. We focus at high-quality treatment but also at affordable cost at best rehabilitation hospitals and centers.
List of Specialized Rehabilitation Hospitals in Germany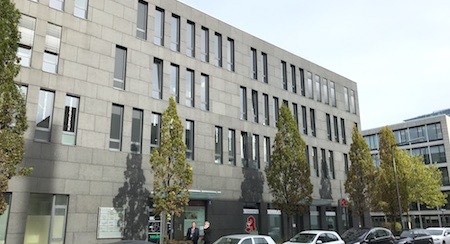 Book very simple qualified orthopedic rehabilitation clinics in Munich | Germany.