HELPING PATIENTS FIND BEST HOSPITALS IN GERMANY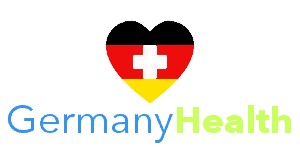 Compare price of best hospitals and clinics
"Absolutely free Consultation*"
GermanyHealth is helping patients to find best hospitals and clinics in Germany, but also top hospitals in Austria, leading clinics and hospitals in Switzerland and affordable hospitals in the Czech Republic. We provide you the best possible treatment solutions, because we are focused at to achieve high-quality treatment for our patients. Therefore, we are cooperating with well selected accredited and certified hospitals only.
Our medical partners have been accredited and visited by us to ensure they are qualified for our international patients and offers the standard we are expecting. Search our hospital list in order to find best clinics and hospitals in Germany, top hospitals in Austria, affordable hospitals and clinics in Czech Republic or even leading exclusive hospitals in Switzerland.
We make it simple to book high-quality treatment.
FIND BEST HOSPITALS BY COUNTRY
WE OFFER MORE

CHAUFFEUR SERVICE
Airport transfers, Appointment transfers or for your entire stay.

TRANSLATION SERVICE
We speak your language. Book our translators per hour or day.

PATIENT MANAGEMENT
We support you at appointments and inside hospitals.

CARE SERVICE
We control your invoices and organizing your reports.
"Frequently Booked Treatments"
best Clinics and best Hospitals in Germany
We help to find best hospitals for medical treatment in Germany
Top clinic for migraine, chronic pain and spinal pain treatment near Munich.

HOW IT WORKS
– Simple steps how to book affordable medical treatment in Germany –

1. Search Hospitals
Find and select top-rated clinics and hospitals for high-quality treatment.

2. Contact Hospital
Use our contact form and provide your medical records to us. You get our quote for free within 48 hrs.

3. Choose Hospitals
Either choose the hospital you wanted or choose the hospital or clinic we recommend.

4. Prepare Travel
Start planning your medical travel. We provide chauffeur services, translation services and help you with your hotel.
Request free Quote.
The Care Team of GermanyHealth is ready to assist you to find best hospitals.
With our service you get a quick answer.