Treatment in Germany | GermanyHealth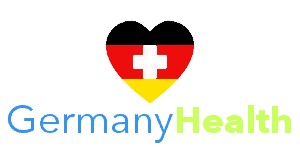 FIND BEST HOSPITALS IN GERMANY, AUSTRIA, SWITZERLAND OR CZECH REPUBLIC
We organize leading doctors and hospitals for your treatment in Germany.
We set out to offer and provide the best possible treatment options and solutions to international patients. Because we are committed to providing high-quality care to our patients at a reasonable cost. As a result, we only work with carefully selected accredited and certified clinics and hospitals.
We have accredited and visited our medical partners to ensure they are qualified for our international patients. As a result, all hospitals and clinic meet the criteria we expect. You can find the best hospitals in Germany, Austria, the Czech Republic, and even Switzerland in our hospital network. You can also locate the most affordable hospitals and clinics there.
HOSPITALS AND TOP DOCTORS BY COUNTRY
WE OFFER MORE
Essentially, our service stands for the organization of the best medical treatment options. We quickly organize your doctor and appointments. Our patient service assists you in locating the best treatment in Germany and doctor at reputable clinics and hospitals. You can, however, book additional services such as transfer service, interpreting service, and patient management service. We provide medical treatment in Germany for tourists too."

CHAUFFEUR SERVICE
Airport transfers, inside the city or for your entire stay.

TRANSLATION SERVICE
We speak your language. Book our translators per hour or per day.

PATIENT MANAGEMENT
We support you at appointments and inside hospitals.

CARE SERVICE
We control your invoices and organizing your reports.
Popular Booked Procedures
high-quality treatment and leading hospitals in Germany
We'd like to introduce you to some of the most popular treatments that patients book at the best hospitals on a regular basis. Essentially, the Czech Republic is by far the most affordable country. Germany and Switzerland, on the other hand, have the highest quality. The word "affordable" should be used in the context of quality. As a result, this does not imply that Czech doctors do not provide high-quality care! Don't be concerned! We assist you in selecting the best clinic and hospital for your treatment in Germany.
Most popular orthopedic treatments in Germany

Our service helps to find best treatment in Germany
Here, we provide you a selection of the top German hospitals and clinics. If you're searching for top-notch medical treatment in Germany.
HOW IT WORKS
– steps how to request a free quote for your treatment in Germany-

1. Search Hospitals
Find and book top-rated clinics and hospitals for high-quality treatment.

2. Contact Us
Use our contact form and provide your medical records to us. You get our quote for within 48 hrs.

3. Choose Hospitals
Choose the hospital we recommend and we organize everything for you.

4. Prepare Travel
Start planning your medical travel. We provide chauffeur services, translation services and help you booking a hotel.
Get free Cost Estimate
Our Care Team is ready to assist you in finding best possible treatment in Germany.
Our service guarantees a quick answer with transparent information.