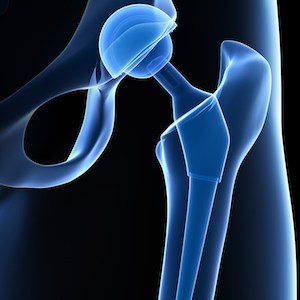 Total Hip Replacement Surgery
at best hospitals and clinics
in Germany, Austria, Czech Republic or Switzerland
Actually you can find more than 35 hand picked, certified and trusted orthopedic hospitals in Germany, Austria, Czech Republic and Switzerland for a Total Hip Replacement Surgery (Hip Arthroplasty).
Further you find 47 well selected German, Austrian, Czech and Swiss orthopedic experts for a total hip replacement surgery (Hip Arthroplasty). Hence our competent care team, support international patients from abroad to access easy and simple best hospitals for orthopedics.
With GermanyHealth you can find the best doctors for your hip when it comes to a total hip replacement. Therefore, patients who are interested in high quality medical treatment requests a free cost estimate / quote from us:
Orthopedic Clinics in Austria (Coming soon)
We offer high quality medical treatment, affordable cost, fast appointment organization, short waiting times. You can choose either our personal assistance service. Or you book our VIP Medical Concierge Service, an exclusive premium service if you need personnel help to get your appointment arranged.

If you want to book an appointment at one of the best and leading hospitals for a hip replacement surgery, use our fee service!*
Indication of Total Hip Replacement / Hip Endoprosthesis
The general an indication for total hip replacement surgery or hip arthroplasty is osteoarthritis at its advanced stages. Thus as a result of this disease hip cartilage gets extremely thin and in some places gets completely worn out. Unfortunately the joint surface can be deformed with bony growths, which results in pain, swelling and limited mobility in the affected hip.
Which type of hip endoprosthesis are available?
The metal components of the implant are made of titanium or cobalt-chromium based alloys. Further the plastic parts are manufactured of ultra-high molecular weight polyethylene. For younger patients, doctors implement special implants made of ceramics or ceramic/metal mixtures.
The materials used for these artificial hip joints are specially made for medical purposes and are characterized by the highest degree of tolerance by human tissue. They also enable permanent, pain-free functioning of the joint after the procedure.
How is a total hip endoprosthesis surgery performed?
The anterior hip replacement surgery is a minimally invasive surgery, where the orthopedic surgeon approaches the hip joint from the front of the hip as opposed to the lateral (side) or the posterior (back) approach. However, this approach enables the replaced of the hip without detachment of muscle surgery.
The orthopedic surgeon operates through the natural interval between the muscles. This results in a faster healing process and less surgical trauma.
How long is the hospital stay after a total hip endoprosthesis surgery?
In general the stay in an orthopedic hospital for a total hip joint replacement surgery is between 7 to 12 days. Hence during the hospital stay, you already receive mild physiotherapy and walking training.


– We do it by heart –
CALL US: 0049.151.5660.7300
Summery of Price
In summary, the average cost of a total hip replacement surgery, hip endoprosthesis surgery (hip arthroplasty) in average starts from: 8.700.- Euro.
It should be noted that the cost of a total hip replacement surgery (hip endoprosthesis) in Germany, Austria, Czech Republic or Switzerland is composed of the following factors:
Cost of the doctor (cost of surgery – type of intervention and degree of seclusion)
Cost of anesthesia (length and duration of surgery)
Hospital costs (fixed assessment costs – basic costs of a clinic – base rate)
Cost rooms in the hospital (single room, private room or regular hospital room)
Some clinics, such as the university hospitals, have a special premium package for international patients which increase the cost.
According to your ideas and wishes, we can offer you the appropriate hospital or clinic in Germany, Austria, Czech Republic or Switzerland. Let's discuss. We make it fast and simple!
What's next after discharge from hospital?
After you got discharged from the hospital you need daily intensive rehabilitation treatments such as physiotherapy and manual therapy for usually 2-4 weeks. An appropriate and comprehensive treatment of rehabilitation after a Total Hip Endoprosthesis Surgery, you get at one of our leading centers or hospitals for orthopedic rehabilitation in Germany, Austria, Czech Republic or Switzerland. Experienced and skilled physiotherapists will take care of you from the beginning. Search and Book best hospitals for rehabilitation and physiotherapy in our hospital list of "Best Rehabilitation Hospitals."
Request and Compare Price today.
Our care team will organize the hospital for you for free*.
– Book best and affordable orthopedic hospitals in Germany, Austria, Czech Republic and Switzerland –