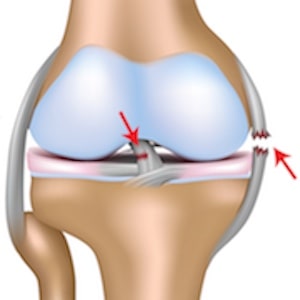 Ligament ACL Reconstruction Surgery
in Germany, Austria, Czech Republic and Switzerland
You can find more than 12 hand-picked, certified and trusted orthopedic hospitals in Germany, Austria, Czech Republic and Switzerland for arthroscopic knee ligament ACL reconstruction surgery 19 well selected German orthopedic experts for ACL ligament surgery and a competent care team, supports international patients from abroad to access German orthopedic hospitals, Austrian centers, Czech clinics or Swiss hospitals easy and simple to receive high-quality health care.
GermanyHealth is cooperating and networking with well-trusted and experienced orthopedic doctors and worldwide recognized and certified hospitals in Germany, Austria, Czech Republic and Switzerland only.
With GermanyHealth you can find the best cure for your ACL injury when it comes to a knee ACL reconstruction surgery. Therefore, patients who are interested in high-quality medical treatment requests a free cost estimate / quote from clinics and hospitals:

Top Orthopedic Clinics for ACL reconstruction in Austria – Coming soon
High-Quality treatment, affordable treatment, fast appointment organization, short waiting times by our personal assistance service and but also an exclusive VIP premium service can be obtained at GermanyHealth.
What is the Anterior Cruciate Ligament (ACL)?
The Anterior Cruciate Ligament (ACL) is one of four major ligaments in the knee joint and perhaps the most important. The ACL ligament allowing the knee to bend and twist without discomfort or limited motion. The anterior cruciate ligament can only twist or stretch so far before it becomes damaged or ruptured, which is around 2-3 mm. If the anterior cruciate ligament ACL has been fully torn or ruptured then arthroscopic surgery is usually the best option
What is knee ligament ACL reconstruction surgery?
The knee ligament ACL reconstruction surgery is a tissue graft replacement of the anterior cruciate ligament (ACL). The surgery is performed to restore the function of the knee after an injury or rupture of the ACL (ACL tear). The ACL reconstruction surgery is performed arthroscopic. Means by instruments and camera followed by small incisions.
Which techniques and types of grafts are common in ACL reconstruction surgery or ACL surgery?
Read which material for arthroscopic ACL reconstruction or what techniques in ACL surgery are frequently used:
Autografts (tendon harvested (hamstring tendon) from patient's body)
Knee ACL BEAR procedure (Bridge enhanced ACL repair) using patient's blood to simulate healing and reattachment of the ACL (new technique)
Bracing technique for ACL surgery (new technique)
Other types, not used very commonly in Germany, Austria, Czech Republic and Switzerland:
Allografts (using tissue from either live donor or cadaver)
Synthetic grafts (Not very common in Germany and Switzerland)
How long is the hospital stay?
The knee ligament ACL reconstruction surgery can be performed as an outpatient procedure or admitted as an inpatient. Usually, as a patient coming from abroad, you stay 1 to 3 nights admitted for the arthroscopic knee ligament ACL reconstruction surgery. You can add some more day if feel more comfortable with at any time per example.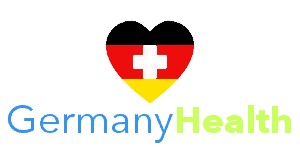 – We do it by heart –
CALL US: 0049.151.5660.7300
What happen during the hospital stay after ACL cruciate ligament surgery?
Already on the next day after surgery you will get mild exercise with the knee bending machine to keep all smooth and you leave the bed on crutches. Hence you start with very mild weight bearing (20%).
Cost for knee ACL ligament reconstruction surgery?
It should be noted that the cost of an arthroscopic knee anterior cruciate ligament ACL surgery is composed of the following factors:
Cost of the doctor (cost of surgery – type of intervention and degree of seclusion)
Cost of anesthesia (length and duration of surgery)
Hospital costs (fixed assessment costs – basic costs of a clinic – base rate)
Cost rooms in the hospital (single room, private room or regular hospital room)
Cost of knee brace
Some clinics, such as the university hospitals, have a special high price for international patients.
According to your ideas and wishes, we can offer you the appropriate hospital or clinic for ACL repair or reconstruction surgery.
What's next once discharged from the hospital?
After you got discharged from the hospital you need daily intensive rehabilitation treatments such as physiotherapy and manual therapy for usually 2 to 6 weeks. Thus an appropriate and comprehensive treatment of rehabilitation after ACL surgery is essential and important. Further you should know experienced and skilled physiotherapists will take care of you from the beginning at those leading rehabilitation hospitals.
You can book best orthopedic rehabilitation hospitals for physiotherapy and orthopedic rehabilitation through GermanyHealth.
Request an offer today.
Our care team will help you at any time!
– Book best the Hospitals for ACL surgery in Germany, Austria, Czech Republic and Switzerland –