You deserve best specialized Hospitals
We offer top medical facilities in Germany, Austria, Czechia and Switzerland
We're at GermanyHealth think as a patient coming from abroad you deserve best specialized hospitals when you are seeking the best possible treatment option related to your health situation. However, the Care Team of GermanyHealth has the capability to help you.
We make it easy for your to find the best clinic, hospital but more so the best doctor who can help you. Therefore, we'd like to present some of the leading hospitals and clinics from different countries. It doesn't matter, if you either focusing in high quality treatment or even you have to watch out your financial budget. We treat all of clients the same and respect their wishes. Especially you, who is flying a long way in, you deserve the best clinics and hospitals.
Check out our list of the best offered clinics and hospitals by us. You will see, we could built up an outstanding cooperations with clinics and hospitals in Germany, Austria, Switzerland and even with in the Czech Republic.
Facing any trouble with language? Therefore, our competent CareTeam will help you to bridge the language barriers and helps you to understand the process how to get an appointment arranged or how get very fast a cost estimate.
Germany, Austria, Switzerland and the Czech Republic offers fabulous top clinics and hospitals!
We help you
You deserve the best specialized hospitals if you seeking medical treatment abroad.
YES WE MAKE IT HAPPEN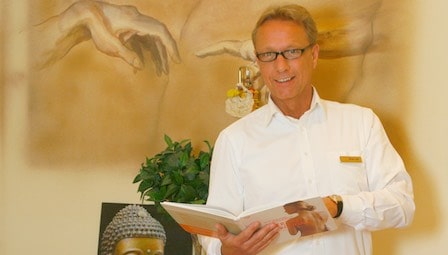 The clinic for migraine, chronic back pain and revitalization near Munich.