Medical Second Opinion from Germany
Get a Medical Second Opinion from world-class leading German doctors.
Medical Second Opinion from Doctors in Germany:
Medical Second Opinion means, a leading qualified and independent medical expert provides an assessment of your initial diagnosis. This includes an evaluation of whether an operation is indicated in the case in question, or whether an alternative treatment can be considered. Therefore, we pass on incoming cases to specialized experts of our medical network. Finally, we send you the second opinion report in a for you easily understandable language.
We provide per example Medical Second Opinion for cancer, second opinion for orthopedic surgery, cardiovascular disease, brain tumors and second opinion for spine surgery but many more.
GermanyHealth enables patients to request and receive a second opinion conveniently online. A second medical opinion is especially useful when they doubt the treatment recommendation of their doctor. Therefore, obtaining a second opinion from a doctor from Germany is particularly recommended to be sure when choosing the right treatment. This is particularly recommended when treatment is cancer, spinal surgery, brain surgery, tumor surgery or any other primary treatment.
Our Second Opinions Services:

MEDICAL ASSESSMENT PLAN
An Medical Expert will asses your medical case which diagnosis or treatment you need.

CASE EVALUATION PHASE
You get a questionnaire, specifically tailored to your particular medical issue.

EASY TO UNDERSTAND
You get easy to understand Medical Second Opinion from us.
WHAT DIFFERENCE IT MAKES?
When getting a diagnosis, you'll have a lot on your mind, and it might seem like another expert's opinion would only confuse you. However, getting a second medical opinion can be life-changing, and requires little effort from you. Approximately 65% of cancer treatments are modified after using the second medical opinion service. This means you could avoid unnecessary treatment, travels and get it right first time, just by double-checking.
WHY CONSIDER SECOND OPINION?
Our independent and transparent second medical opinion service offers a full review of your diagnosis and treatment plan. Whether you have unanswered questions, or you need some reassurance, it can be invaluable to double check with another medical expert. A doctor will answer all your questions you may have. Morse so you will get even the estimated treatment cost, in case you will come to Germany for your treatment
Frequently asked Questions
What is a Medical Second Opinion?

Medical Second Opinion means a leading, qualified and independent medical expert provides an assessment of the initial diagnosis you sent to GermanyHealth. Most of all, this includes an evaluation of whether an operation is indicated or probably an alternative treatment can be considered.

When should I consider to get a second opinion?

You should consider to get a Second Opinion when:

You have doubt about the diagnosis you got by your doctor
Not satisfied with the diagnosis / treatment recommendation you got
Your doctor is not qualified in the treatment you need
You have been diagnosed with a life threatening condition
Basically you want to compare treatment recommendations
You look for an alternative treatment e.g. other than surgery
You simple want to get second opinion to be safe

Which specialties do you cover?

Our network of medical experts and surgical specialits covers all major specialties including:

Aesthetic surgery
Cardiology
Dermatology
General surgery
Gynecology
Neurology
Neurosurgery
Oncology / Cancer
Orthopedics
Ophthalmology
Pediatrics
Stemm cell treatment
Urology

other specialties available as well.

Is GermanyHealth helping to find an appropriate hospital?

Clearly yes! If you decide to get your treatment abroad, so let's say in Germany, we organize for you the best clinic or hospital but even the cost estimate before. Therefore, we help you.

How long des it take?

The preparing time for the Second Opinion takes 5 to 8 days. Can I speed up the process and get the second opinion within 48 hours? Yes, you can. There is a surcharge of 50% to accelerate the process.
What is included the Second Opinion?

The Second Opinion includes the assessment and review of your medical history according to your medical indication. Therefore, our independent and qualified doctors will give you their expertise, if further diagnostics are needed, in order to get their treatment recommendation.

What is not included the second opinion?

The Second Opinion doesn't include any cost for the recommended diagnosis or treatment. If you consider to have a cost estimate instead of a second opinion contact us here: Contact.

What is the advantage of a Second Opinion?

No cost for flight ticket, hotel room, travel expenses.
Most of all: No visa needed.

You get a second opinion from a world-class expert/doctor from Germany.

How much does a second opinion cost

Second Opinion

Processing time: 5-8 working days

48 hrs Service

Preparing time: 48 hours
Surcharge of 50%

When and How do I pay?

As soon we got your order we ask you to make the payment in order to get the second opinion.

Why in advance?

Hence, we start immediately gather all requested files from you and the experts start reviewing your files.

How can I pay?

Finally; You can pay by bank transfer or by credit card (We use PayPal – plus service charge).
Which documents and files we need from you?

Submit your medical history to us included all reports. In some cases we also need your MRI/CT/PET scans and x-ray (not older than 3-6 month!) probably, in order for a better evaluation of your case. Finally provide all the documents and the scans by email. If you don't know how it works we help you!
(We can accept your reports in English only. You can book our translation service if your reports are not in English at any time.)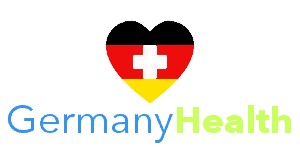 "Medical Second opinion from Qualified Doctors in Germany"
– Be safe and get a medical second opinion from best German doctors –
Get 50% refund!
If you book a medical second opinion today we will refund 50% of service fee if you book your treatment with us later!
Second Opinion Service.
Medical Second Opinion from qualified Medical Experts in Germany.
If you are not sure or not satisfied with the opinion you by your doctor at home contact us. If you are in a critical health situation and you need a second opinion from the best doctors in Germany contact us. Be aware of treatment options and treatment cost before you travel. We help and make it simple.
– See if you need to travel abroad | See if you can save money –