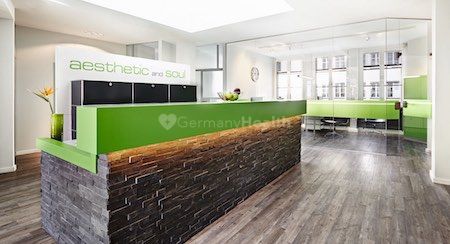 Aesthetic Soul Surgery Clinic
The Aesthetic Soul Surgery Clinic in Munich, Germany counts to one of the specialized private clinics for aesthetic surgery and plastic surgery in Munich. The Aesthetic Soul Surgery Clinic is a highly specialized aesthetic and plastic surgery clinic and combines modern medicine and surgical techniques.

There are 3 plastic surgeons at the Aesthetic Soul Surgery Clinic in Munich, Germany that practice interdisciplinary aesthetic and cosmetic medicine and work closely together in order to deliver the best standard of treatment to their patients. The operating theater is equipped with latest technologies that are currently available.
They are able to provide the best possible treatment to patients.
Accreditation and Listings
The clinic Aesthetic Soul Surgery by Dr. Neumann and Dr. Thome has been awarded certificates and awards for its excellent level of service and quality.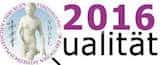 Aesthetic Soul Surgery Clinic in Germany
The Aesthetic Soul Surgery Clinic by Dr. Neumann Dr. Thome in Munich, Germany is fitted with 2 standard rooms for their international patients, to provide the highest standard of comfort during their hospital stay. The rooms feature a bathroom incl. shower and flat TV. At the Aesthetic Surgery Clinic they offer full accommodation and they accept special dietary requirements. The beds are fitted with a phone and all rooms have WiFi so that patients can stay in touch with their family.
Successful doctors working at successful hospitals
The Aesthetic Soul Surgery Clinic combines not only excellent clients under one roof. Furthermore, the Aesthetic Soul Surgery Clinic offers excellent educated, trained and skilled doctors. They are following and offering the latest research results and techniques in aesthetic surgery and plastic surgery.

    Phone on the room

    TV on the room

    Bathroom for disabled

    Disabled Mobility Access

    Wifi available

    Room service

    Credit Card Acceptation
Service for international patients
Our international office, which tailors medical care and services to suit the needs of international patients. We offer you our personal assistance service for visa obtainment, accommodation search, airport transfer, interpreter services, air ambulance service, sightseeing arrangements. We recognize cultural and religious aspects of our patients. Book our personal assistance service if you need help to find the right hospitals or clinic or to book an appointment. We help you at any time!


    Visa / Travel Service

    Interpreter Service

    Airport pickup Service

    Limousine Service

    Appointment Organization

    Hospital Admission Service

    Medical Report Translation

    Air Ambulance Service

    VIP Premium Service
Departments in the Hospital
Aesthetic Surgery | Cosmetic Surgery – WOMEN

Eye wrinkle treatment
Eyelid Correction Surgery
Face lifting
Liposuction
Ear pinning Surgery
Neck lifting Surgery
Brazilian But Lift Surgery
Arm Lift Surgery
Lips Enlargement
Anti Aging Treatment

Breast augmentation
Breast lifting (Mastopexy)
Breast Reduction Surgery (Mastopexy)
Blood Plasma Injection
Abdominoplasty Surgery
Rhinoplasty
Labia Correcting Surgery (Labioplasty)
Lipo Transfer
Tummy Tuck Surgery

Aesthetic Surgery | Cosmetic Surgery – MEN

Eye wrinkles
Face lifting
Liposuction
Blood Plasma injection
Ear pinning Surgery

Nose Rhinoplasty Surgery
Gynecomasty
Neck lifting Surgery
Wrinkle Treatment
Botox Injections

Plastic Surgery | Reconstruction Surgery

Breast Reconstruction Surgery
Burned Skin Surgery

Skin Grafting Surgery
Flap Surgery
Simply Book an appointment.
Our care team will manage your appointments.
– Book best affordable Hospitals in Germany –