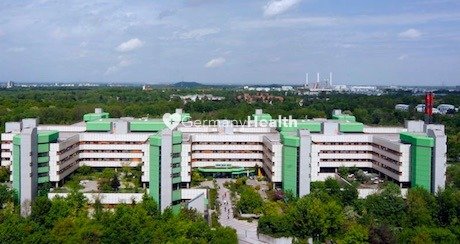 Munich Hospital Bogenhausen
The Munich Hospital Bogenhausen is a traditional hospital and belongs to the community hospitals of Munich in Germany. The Munich Hospital Bogenhausen is a multi-specialty hospital and offers excellent healthcare with research and latest medical technology.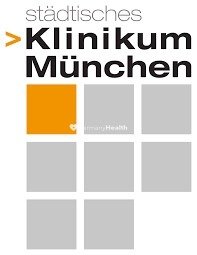 There are 21 specialized clinics and 6 departments at the Munich Hospital Bogenhausen that practice interdisciplinary medicine and work closely together in order to deliver the best standard of treatment to their patients. All of the departments and operating theaters are equipped with latest technologies that are currently available.
The Munich Hospital Bogenhausen is a center of high-end medicine, medical innovation, and research. They are able to provide the best possible treatment to patients. The Munich Hospital Bogenhausen enables an individual and safe patient care. Hospital and Medical programs support patient care and research projects in several countries around the world.
Accreditation and Listings
The hospital has been awarded numerous certificates and awards for its excellent level of service and quality, including the ISO 9001:2015 certification and got an award from German health insurers.

Munich Hospital Bogenhausen
The Munich Hospital Bogenhausen offers regular rooms for international patients, to provide a good standard of comfort during their hospital stay. The rooms feature a bathroom incl. shower and TV. The Munich Hospital Bogenhausen offers daily menu and accepts any special dietary requirements. The beds are fitted with a phone and all rooms have WiFi so that patients can stay in touch with their family. 1 family can stay with the patient on the room incl. the daily accommodation.
Successful doctors working at successful hospitals
The Munich Hospital Bogenhausen combines not only excellent clients under one roof, furthermore, they offer excellent educated, trained and skilled doctors. They are following and offering the latest research results and techniques. They are awarded and rolling out even new operation techniques and results out in the world.

    Phone on the room

    TV on the room

    Bathroom for disabled

    Disabled Mobility Access

    Chief Doctor Service available

    Wifi available

    Checkup for Family Members

    Parking available

    Cafeteria & Restaurant
Service for international patients
Our international office, which tailors medical care and services to suit the needs of international patients. We offer you our personal assistance service for visa obtainment, accommodation search, airport transfer, interpreter services, air ambulance service, sightseeing arrangements. We recognize cultural and religious aspects of our patients. Book our personal assistance service if you need help to find the right hospital or clinic or to book an appointment. For patients with highest demands we recommend to book our VIP Medical Concierge Service, which includes all parts of services. We help you at any time!


    Visa / Travel Service

    Interpreter Service

    Airport pickup Service

    Limousine Service

    VIP Premium Service

    Hospital Admission Service

    Appointment Organization

    Medical Report Translation

    Air Ambulance Service
Departments in the Hospital
Aesthetic | Cosmetic Surgery

Women:

Breast augmentation
Lifting Breast Surgery
Eye wrinkles
Face lifting
Liposuction
Rhinoplasty

Men:

Hair transplantatio
Rhinoplasty (Noce correction)
Wrinkle Surgery
Neck lifting
Ear pinning Surgery
Plasma Injection (Anti aging)

Cardiology

Aortic Valve Repair
ASD Atrial Septal Defect
Coronary Angioplastic
Aortic Stent placement
Heart Arrhythmia
Catheter Ablation

Ventricular Septal Defect (VSD) Closure
Stress Electrocardiography (ECG)
Myocardial Infarction Treatment
Mitral Valve Repair
Implantable Cardioverter Defibrillator (ICD) Implantation
Complete heart check

Endoprosthetics

Hip Joint Replacement Surgery
Knee Joint Replacement Surgery
Shoulder Joint Replacement surgery

Ankle Joint Replacement Surgery
Wrist Joint Replacement Surgery
Artificial Disc replacement Surgery

Gastroenterology

Gastroscopy
Colonoscopy
Polyp Removal
Gallbladder stone removal

GERD Anti Reflux Surgery
Gullet Check
Stomach Check
Cholecystectomy

General Surgery

Mastectomy
Liver Resection
Appendectomy
GERD Fundobligation
Gastrectomy
Liver Resection Surgery
Tumor Surgery
Colon Cancer Surgery

Adrenalectomy
Nephrectomy
Hiatus Hernia
Hernia repair
Minimally Invasive Surgery
Splenectomy
Esophagus Surgery

Gynecology

Mastectomy
Cystocele Repair
Hysterectomy
Ovarian Tumor Removal
Tubal Ligation Reversal
Uterine Prolapse Surgery

Mammography
Treatment of Breast Cancer
Biopsy
Breast Tumor Surgery
Mamilla Surgery
Estrogen Treatment

Neurology

Consultation and Treatment of ALS
Cerebral Palsy
Treatment of Epilepsy
Epilepsy Trigger Device Implantation
Dementia Management

Trigeminal Neuralgia Treatment
Treatment of Huntington's Disease
MigraineTreatment
Treatment of CCSVI
Treatment of Cauda Equina Syndrome

Oncology

Acute Leukemia Treatment
Bladder Cancer Treatment
Bone Cancer Treatment
Breast Cancer Treatment
Cancer Staging
Cervical Cancer Treatment
Chemotherapy
Endometrial Cancer Treatment
Esophagus Cancer Treatment
Kidney cancer Treatment

Liver Cancer Treatment
Lung Cancer Treatment
Morbus Hopkins Treatment
Pancreas Cancer Treatment
Skin Cancer Treatment
Thyroid Cancer Treatment
Uterus Cancer Treatment
Ovarian Cancer Treatment
Radiotherapy

Ophthalmology (eyes)

Cornea Transplantation Surgery
Eye cataract Surgery
Detached Retina Treatment
Eye lid surgery
Eye Correction Plastic Surgery

Eye Laser Treatment – LASIK
Lense Transplantation Surgery
Recurrent Corneal Erosion Treatment
Eye laser Treatment – LASEK
Glaucoma Treatment

Orthopedics | Sports Medicine

Orthopedic Consultation
Osteoarthritis Treatment
Treatment of Arthrosis
Osteoporosis
Arthroscopic Knee Surgery
Total Knee Joint Replacement Surgery
Arthroscopic Knee Anterior Cruciate Ligament ACL Reconstruction Surgery
Arthroscopic Knee Posterior Cruciate Ligament PCL Reconstruction Surgery
Femur Head Fracture Surgery
Hip Arthroplasty Surgery
Refixation in case of rotator cuff tears
Stabilisation Surgery of shoulder dislocation and instability

Shoulder Surgery
Ankle Joint Surgery
Foot Surgery
Hand and Wrist Surgery
Knee Patella Surgery
Artificial Hip Joint Replacement Surgery
Treatment of Bursitis
Arthroscopic Shoulder Dislocation Surgery
Shoulder Fracture Surgery
Hallux Valgus Surgery

Plastic | Reconstruction and Hand Surgery

Breast Reconstruction Surgery
Burned Skin Surgery
Children Cleft Lips Surgery
Hand Surgery

Craniofacial surgery
Skin Grafting Surgery
Flap Surgery
Microsurgery

Spine Surgery

Kyphoplasty Surgery
Vertebroplasty Surgery
Laminectomy
Scoliosis Surgery
Spine Tumor Surgery
Spinal Canal Stenosis
Spondylolisthesis Stabilisation

Artificial Disc Replacement
Decompression Spine Surgery
Spine Nucleotomy
Herniated Disc Surgery
Dynamic Spine Stabilization
Spine Fusion Surgery
Minimally Invasive Surgery

Urology

Bladder Removal Surgery
Neo Bladder Reconstruction Sur
Endometriosis Treatment
Laparoscopic Surgery (Keyhole)
Erectile Dysfunction Treatment
Transurethral Resection of Bladder Tumors (TURBT)
Vasectomy Surgery

Prostate Cancer Surgery
Minimally Invasive Prostatectomy
Benign Prostate Treatment
Tumor Surgery
Kidney Removal Surgery
Varicocele Surgery
Transurethral Resection of the Prostate (TURP)
Laser Treatment for BPH (Enlarged Prostate)

Vascular surgery

Endovascular Treatment of Stenoses in PAOD
Surgical Removal of Constrictions of the Carotid Artery
Endovascular Treatment of Aneurysms
Charcot foot Surgery

Vein Sten
Endovascular Dilitation
Varicose Veins Surgery
Insertion / Correction of dialysis shunts
Chronic Venous Insufficiency
EVAR/TEVAR, Stent Prosthesis

Visceral surgery

Liver Resection Surgery
Wippel Surgery
Pancreas Surgery
Tumor Surgery
Colon Cancer Surgery
Thyroid Surgery
Minimally Invasive Surgery

Adrenalectomy
Appendectomy
Gastrectomy
Splenectomy
Liver Tumor Surgery
Colon Resection Surgery
Simply Book an appointment.
Our care team will manage your appointments.
– Book best affordable Hospitals in Germany –