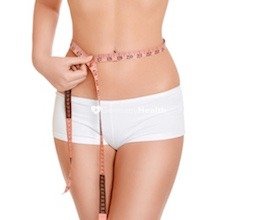 Laparoscopic Gastric Band Surgery
Lap-Band Surgery
in Germany, Austria, Czech Republic and Switzerland
High-Quality treatment, affordable treatment, fast appointment organization, short waiting times, by our
personal assistance service
and exclusive service can be obtained at GermanyHealth at best hospitals for laparoscopic gastric band surgery in Germany, Austria, Czech Republic and Switzerland. More than 10 hand picked, certified and trusted hospitals for bariatric and obesity surgery in Germany, Austria, Czech Republic and Switzerland for Laparoscopic Gastric Band Surgery, 17 well selected obesity surgeons for Laparoscopic Lap-Band Surgery and a competent care team, supports international patients from abroad to access hospitals easy and simple to receive high-quality health care.
GermanyHealth is cooperating and networking with well-trusted and experienced bariatric and obesity doctors and worldwide recognized and certified hospitals in Germany, Austria, Czech Republic and Switzerland only.
What is Bariatric Surgery?
Bariatric surgery or Obesity surgery (weight loss surgery) at hospitals in Germany, Austria, Czech Republic and Switzerland includes a variety of procedures performed on patients who are obese and extremely overweight. In bariatric surgery, obesity surgery or weight loss surgery is achieved by reducing the size of the stomach with a gastric band or through the removal of a portion of the stomach (sleeve gastrectomy or duodenal switch) or by resecting and re-routing the small intestine to a small stomach bypass (gastric bypass surgery).
Long-term studies show the procedures cause significant long-term loss of weight, recovery from diabetes, improvement in cardiovascular risk factors, and a reduction in mortality. Patients who have received a bariatric surgery or weight loss surgery returned to better life situation after.
When you should consider bariatric or obesity surgery?
Bariatric or Obesity surgery should be considered as a treatment option for patients with a body mass index (BMI) of 40 kg/m2 or greater who instituted but failed an adequate exercise and diet program. But also who present with obesity-related comorbid conditions, such as hypertension, impaired glucose tolerance, diabetes mellitus, hyperlipidemia, obstructive sleep apnea and less mobility. Patients who consider a bariatric or weight loss surgery should find high-quality treatment at specialized clinics and centers with surgeons experienced in obesity and weight loss surgery.
At GermanyHeath you can search and find more than 10 hand-picked and specialized hospitals and clinics in Germany for obesity surgery. You can find leading bariatric or obesity hospitals in Germany, Austria, Czech Republic and Switzerland in cities such as Munich, Berlin and Frankfurt, Vienna and Salzburg, Prague and Brno, Zurich, Genf and Lausanne and other cities.
A laparoscopic adjustable gastric band, commonly called a lap-band, A band, or LAGB is an inflatable silicone device placed around the entrance of the stomach to treat obesity, intended to slow consumption of food and thus reduce the amount of food consumed.
Adjustable gastric band surgery is an example of bariatric or obesity surgery designed for obese patients with a body mass index (BMI) of 40 Kg/m2 or greater or between 35 kg/m2 and 40 Kg/m2 in cases of patients with certain comorbidities that are known to improve with weight loss, such as sleep apnea, diabetes, osteoarthritis, GERD, hypertension (high blood pressure), or metabolic syndrome, among others.
The adjustable band is placed around the upper part of the stomach (esophagus) to create a smaller stomach pouch. This slows and limits the amount of food that can be consumed at one time- It does not decrease the feeling of stomach emptying time. The individual achieves sustained weight loss by choosing healthy food options, limiting food volume and reducing appetite.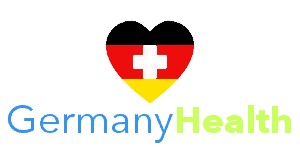 – We do it by heart –
How is Laparoscopic Gastric Band surgery performed?
The surgical insertion of an adjustable gastric band is often referred to as a Lapband (LAGB) surgery. First, a small incision is made near the belly button. Carbon dioxide (a gas that occurs naturally in the body) is introduced into the abdomen to create a workspace for the bariatric surgeon. Then the laparoscopic camera is placed through the incision into the abdomen your belly. The camera sends a picture of the stomach and abdominal cavity to a video monitor. It gives the bariatric surgeon a good view of the key structures in the abdominal cavity. A few additional small incisions are made in the abdomen. The obesity surgeon watches the video monitor and works through these small incisions using instruments with long handles to complete the procedure. The surgeon creates a small, circular tunnel behind the stomach, inserts the gastric band through the tunnel, and locks the band around the stomach.
What's next after I'm discharged from the hospital?
You stay for another 7 days in Germany and see your doctor 2-3 times after surgery. He will check and control your Lapband to make sure the gastric band (Lap-Band) is in its place. At this time you have time for sight-seeing and shopping with us in Germany, Austria, Czech Republic or Switzerland.
Alternative procedures to Laparoscopic Gastric Band Surgery
See other alternative bariatric surgery and weight loss procedures you can obtain in Germany, Austria, Czech Republic and Switzerland at specialized weight loss surgery hospitals and clinics:
Stomach Balloon Procedure
Weight Loss Programs (No Surgery)
Cost of  Gastric Band / Lab-Band surgery ?
Book an appointment.
Our care team will manage your appointments.
– Book best and affordable Hospitals in Germany, Austria, Czech Republic or Switzerland for weight loss surgery –